Our best day ever! A limit of Michigan grouse, including a true double and woodcock. Ginger and the 16 Gauge Skeet gun, #6,858, made the day.
---
April 2001

Hr. Jagermeister and his largest Turkey, killed with a Winchester Model 21 Duck Gun #30,136 fitted with the 32" F/F barrels. The bird fell to a Winchester 1 1/4 oz load of buffered, copper plated #4 shot.
---
2003, Louisiana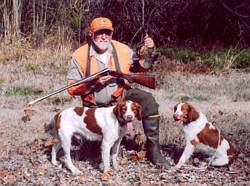 click on the photo for a close-up
#6937 A beautiful 16 gauge two trigger gun, two handsom Britts and three Woodcock(two banded!!).
---
May 2004, South Africa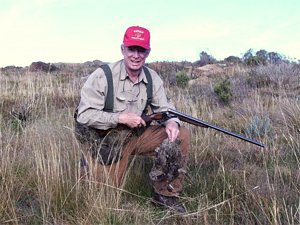 click on photo for a close-up
#16,561 a 16 Gauge Delux, a two barreled set built in 1943, in South Africa hunting Greywing Francolin
---
January 2001


#23,359, a 12 Gauge Skeet Gun with Ginger in Kansas.
---
A Model 21 Fan and a PA Turkey!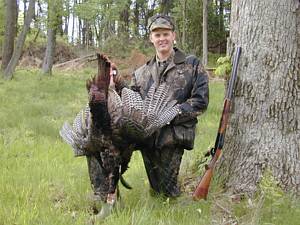 A nice Duck Gun. Made in 1949 with 30-inch F/F barrels, #25,245 made short work of this 21 pound Pennsylvania turkey.
---
#16,9xx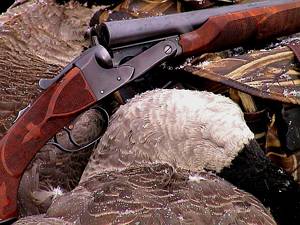 A gorgeous 30" barreled Duck Gun
---
November 2002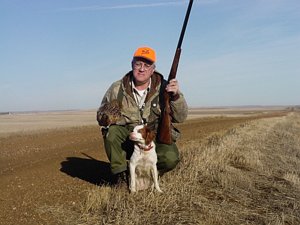 click on photo for a close-up
#26,966 20-Gauge
3-Inch Magnum, 28" M/F
---
December 2008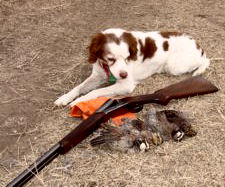 click on photo for a close-up
#06,615 16-Gauge WS-1/WS-1
---